Two days training workshop from 7:40am to 5pm in Our Hall at Abu Dhabi / Dubai, in company or for a group of 14, from different professionals: Join today for free consultation, Target setting, individual Pre-Training schedule & Personal Coaching form Global Facilitator, HR Consultant, Business Innovator and Educational & Counselling Specialist & EQ Lady :
FACILITATOR :
Dr. Rose Muricken Ph. D. (USA),
Certified Facilitator, USA,
Certified Innovator, Harvard, USA
Founder & President,
DNA of Excellence Group
AIM: Use the process of Design Thinking to solve complex problems
Training Objectives

1. To reframe problems in an interesting way through Design Thinking
• 2. Problem Solving - Highest form of mental ability - we can do it better by designing though process, How, Why & Methods with application on daily professional scenario.
• 3.. Develop Observation Skills, Understanding, Exploration and Forming insides with materializing leading to Idea Generation – Formation and Skill Development Coaching.
1.. Using Ideas to Complex Problem Solving - Proto type test and implementing.
2.. To implement the process of Design Thinking in daily problems,goals and professional issues for better results
3.. Design Thinking to be a philosophy& Mindset to delegates-hence solve personal and professional problems in an innovative and effective way.
4.. How to increase Happiness and comfort of people,through D.T.,as done in medical field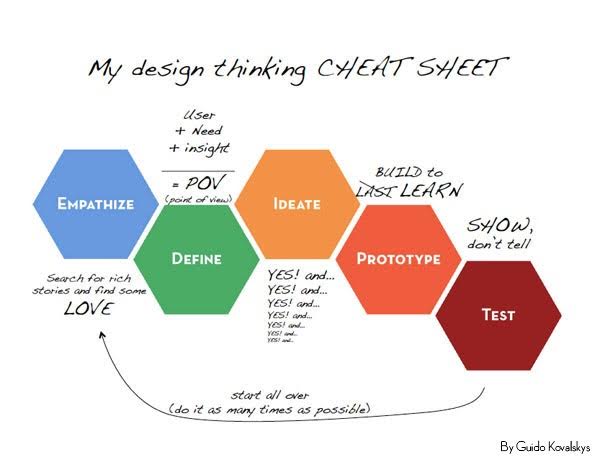 III.COURSE CONTENT
1.What is Design Thinking? The Three Major stages. Centering on human behaviour,test your ideas,bring the new ideas/products into life.(HBR)
2. The process of Design Thinking-Analysis,synthesis,abstract & concrete ideas,on observation,empathy and innovation leading to eminent solutions
3.Relevance, need and usefulness of applying Design Thinking for complex problem solving .
4.Brain Storming and idea generation Phases,how to innovate
5. Selecting suitable solutions designed. Creative strategies formation
6.Making Failure more productive-shifting the focus to human behaviour
7. case studies,identify opportunities for Design,like IDEO,EMBRACE
8. Practice creative techniques to build rapid prototypes,and make your ideas visible by giving life
9.ACTION PLAN, my design thinking chart from today-empathise,define,ideate,prototype,test
10. Evaluation,discussion,personal inputs and needs

V. Training Tools

Role plays, Interactive case studies, Videos on created issues, Presentations, personal Experiences, activities, exercises, visions, group discussions, delegate inputs, evaluation & assessments.


Evaluation and Award of Certificates
For Immediate Booking + 971 55 6672 309, +91 9035 481512 or Email: dnaconsultanceys@gmail.com, info@dnaofexcellence.org
Pay by Paypal:
Single Group

For India and Europe
Book One Month Before.